EXPERIENCE TULSA'S TOP FITNESS PROGRAM FOR ONLY $49
NOW, IMAGINE IF YOUR BODY WAS 5, 10, EVEN 20 YEARS YOUNGER, STRONGER, AND SKINNIER LIKE THESE TULSA RESIDENTS: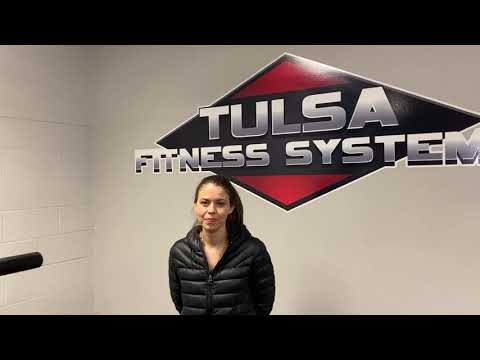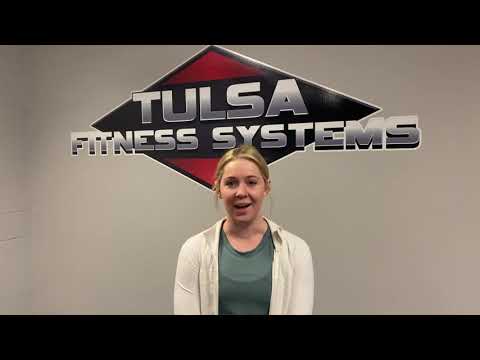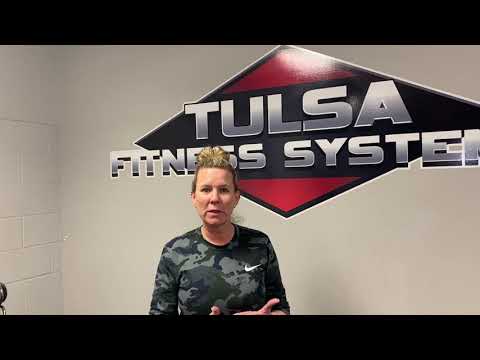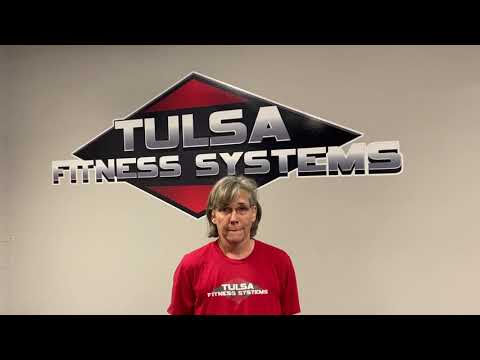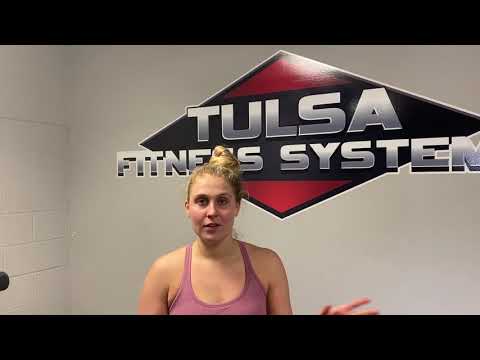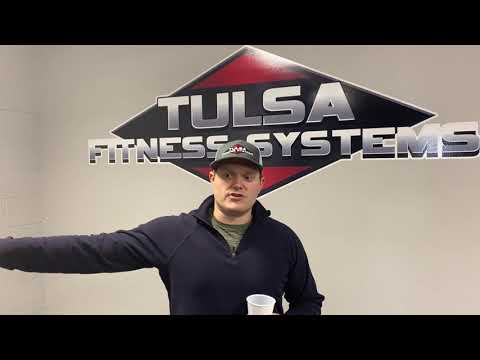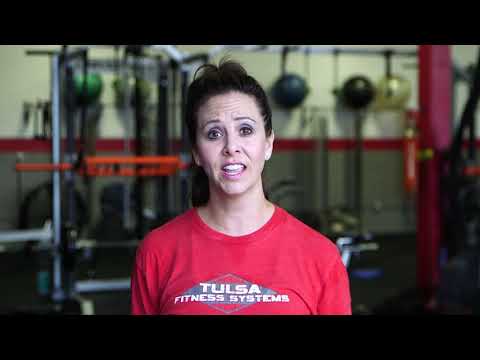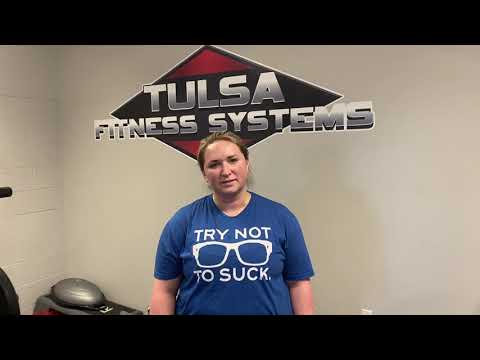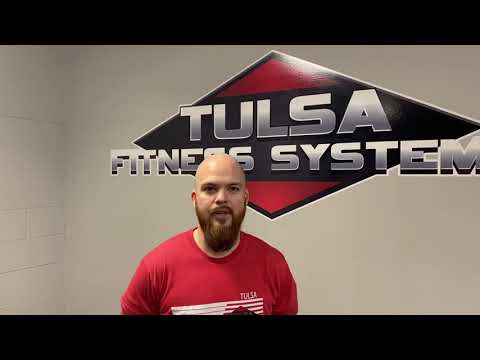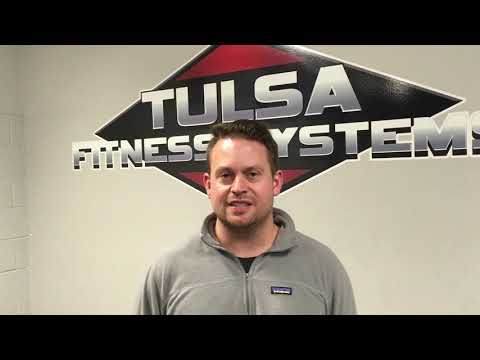 "I was frustrated, obese, and bored of the normal workout at the gyms. I thought there was no solution for me… I was wrong!
I started working out in TFS a year ago and in the first month I immediately started losing pounds and feeling better and stronger! I have now lost over 45 pounds and 4 dress sizes. I feel so much better, and inspired to do even more!
I am now full of energy and even restarted my dance classes… and thinking what else I can do!!!
I am so thankful to Clint and his staff! They always motivate me, the workouts are great, fun, and very creative. I am so lucky to workout with such incredible people!" 
"I have spent money elsewhere and not felt motivated to go and struggled to make any physical changes – now my motivation is constantly growing and I feel amazing! I love the coaching from the entire group of trainer's as they show true commitment to our success and continually work with me on modifications as needed.  I have many aches and pains due to a lifetime of athletic activities that have ruined my knees and shoulders reducing my strength. I have lost 40+ lbs. and my body fat is down 7%. I have met several TEAM members and am most impressed with how long they have been coming to TFS.  What a testament to Clint, Kara, their staff and program!  I have only begun my time here and look forward to reaching health and fitness goals going forward! Where else can I sweat and strain while laughing and smiling throughout."
I am so glad I found Tulsa Fitness Systems! I found myself topped out at over 210 lbs.  I was not happy with my weight and knew a change had to be made.  I started with changing my diet and after losing a little weight I hit a plateau and knew I need exercise.   I came across a 6-Week challenge offered at Tulsa Fitness Systems and found out more about it.  It changed my life!  
The workouts are fast, fun, & effective!  The trainers are knowledgeable and keep you engaged!  I had been to other gyms where you sign a contract and then are left on your own to sit on a machine for half an hour of muscle-memory repetitions.  Not here at TFS; these coaches are present They lead you through the warmup and workout and make sure you have the proper technique to get the most out of your hard work. The exercises are geared to work every body part and engineered to keep you moving from station to station! 
They really have found a winning workout solution. After just 6 weeks, I was checking in at 180 lbs. and better yet, I had lost nearly 9 percent body fat!  Now I'm motivated to further this progress on my way to continued better health! 
" I love everything about TFS…. from the different workouts everyday to the coaches. I never get bored with my workouts… I can go 3 times a week and the workouts are different. The coaches at TFS don't hesitate to make sure your form is correct and help you modify the workouts if needed.
Since starting at TFS I have noticed more energy, lean muscle which was my goal and more tone!! Improvements for me would be to build more muscle and try and get in 5 workouts a week:) I give all my success to the coaches for pushing me to lift heavier, do more reps and to their up beat attitude every day. TFS is not a just a "gym" it's a place I can call my 2nd home and feel comfortable while working out without the pressure of the "gym" atmosphere!!! And a big Thank you to Clint and Kara-they are not just "owners" they are FRIENDS!!!"
I enjoy the continual changing up of workouts at TFS.  Every month there are 3 new workouts that make you complete workouts that I would never do in a gym by myself.  The comraderie of everyone that works out there though is what holds me accountable and makes me get out of bed in the mornings, great group of people.
I used to have terrible sleeping issues and working out routinely has helped improve my sleep dramatically.  I have also changed my eating habits so I don't ruin a good workout.  I feel I am in better shape now than I was 10 years ago.
I highly recommend TFS to anyone I speak to.  Great trainers, owners and clients!  
"What I love most about working out at TFS is the constant support from each staff member.  Knowing that everyone is genuinely working to help me become the best me keeps me focused on becoming healthy not just on the numbers! I have noticed that my energy has gone through the roof. This is extremely important since I teach kindergarten.  I also have become physically stronger and more focused.  Not to mention the need for a new wardrobe! In the short time that I have been a member I know that there is more work that needs to be done and I am looking forward to my hard work shining through!  So far since July I'm down 6% body fat and up 3% muscle!  I have lost weight before but, it was for a wedding and eventually I gained it all back. This time it feels different.  I don't have a weight goal or a certain dress size to get down to. This time it's a journey to be a better me and I am enjoying the ride!"
"Tulsa Fitness Systems has been a game changer for me! I love working out with my people & look forward to my 5:30am workouts with my fit fam… the coaches are helpful & I treasure my friendships here. They keep me accountable & motivate me to give my best each day, inside & out of the gym. It literally makes my days better & I feel more refreshed after coming to TFS. 
I joined TFS about three years ago after my second child was born. I was out of shape & tired all the time. It gave me more energy & made me feel better about myself. After my third child was born 18 months ago, I had less time & got focused less on my workouts. Clint & Kara encouraged me to come when I could… the workout times were flexible & made it easy to make something work. In the last nine months, I really committed to my health & I have made the most progress. I have lost over 30lbs and dropped 2 sizes in clothes!!!! It feels amazing to be comfortable in my own skin & I feel like I have a renewed sense of life with my family… more self-confidence & a more positive outlook in general. I am a better wife, mom, & friend being physically fit. TFS workouts are always changing & giving me new challenges. I love it here.
I'm setting goals to lessen my body fat percentage & build more muscle in my arms/legs by the end of the year. Someday I'd actually like to be able to do a legit pull-up too! It's nice to have support from the coaches here & help strategizing how to reach my goals. Clint, Kara & the coaches are super accessible, which is a plus. I am continually working to eat a healthier diet & I'm inspired by Clint & Kara's healthy examples… here in the gym & in real life. I am so thankful for a gym that I feel comfortable going to at all times. TFS is the best." 
I love the high intensity workouts that TFS provides. I can warm up, work out, cool down, and burn 500 calories in 1 hour. The workouts at TFS target all muscles areas and I do not have to think of the exercises, TFS does the thinking for me. It is great to leave knowing I have my strength and cardio finished, and it was fun! I have gained muscles and lost fat and I am a lot stronger than I was when I started working out at TFS a year and a half ago. I want to continue on my path of gaining muscle, losing fat, and getting stronger.
I enjoy the coaching team and encouragement at Tulsa Fitness Systems. Being in small group is great because I can challenge myself with heavier weights while making sure my form is correct. Since joining TFS, I have more energy and more confidence.  I feel better and have reduced my body fat to a healthy percentage and continue to work to build more muscle mass. I've lost more than 40 pounds from a combination of changing eating habits, working out in small group twice a week and fitting in team once or twice a week, in addition to other activities such as swimming, hiking and kayaking. I went from a size 14 and XL and wearing baggy clothes to a size 4 in jeans/shorts and small shirts in six months. I feel better, I look like a different person – in a good way. People who've known me for years but haven't seen me in a while introduce themselves to me!
Next, I want to do more toning and sculpting so that I am leaner and stronger, and I plan to do more challenging hikes and I take more risks! I love to work out at TFS because its smaller than the big gyms where you can get lost. I can focus more on what I want to accomplish and they've got my back!
"What I enjoy most about working out at TFS is the variety of the workouts and the suggestions for modifications. The staff is great, I appreciate the encouragement that I have been given during and after the workouts. Seeing the staff workout with us during the sessions is also something that I appreciate.  It reinforces to me that fitness is not a short-term activity, but a life-long habit. Since joining TFS, my clothes fit better, and I have lost over 20 pounds, 8% body fat, and gained muscle and strength. I also have more energy and stamina especially when I play golf.  It's been extremely gratifying to consistently beat my golf buddies since I started working out! I am more aware of what I eat due to the fact that I worked hard to achieve the results I have gotten so far and I don't want to lose ground or experience that level of soreness again!! Thanks TFS for all your help!!!" 
I love the variety of the workouts.  I love that it is co-ed so I can work out with my husband Peter.  And I really love that no matter what level you are-the work outs work for you-you make exercises harder or easier to match what you need.  And the coaching support and encouragement is a nice touch too! I have been coming for a couple of years but this last August I really started working harder. I got assessed using the TFS super scale. To be honest the scale at home hasn't changed that much for me since then and I was starting to get frustrated.  But then one warm Sunday in March I put on a pair of shorts that fit perfect last year.  To my surprise (and excitement) they were way too big!  So I got assessed again and sure enough I had turned 4 pounds of fat into muscle and lost 3 more pounds.  No wonder my shorts were too big!  TFS works.  Even at work people have commented on how much more energy and positive attitude I have.  I think that is all due to working out 3-4 times a week at TFS. Yes, I have changed my diet a little bit but I'm not obsessed with calorie counting either.  French fries are still on my menu-just baked now!  
I like many things about TFS, including the varying workouts, the comradery with other members, the staff, and also the location.  I don't play any team sports any more, so I enjoy feeling like being part of a team with the TFS folks.  Also in the hour workout at TFS, I accomplish so much more than if I just went and worked out for an hour on my own at a gym.
I had back surgery two years ago and still have 2 ruptured discs along with scoliosis..  With two little kids at home, my goal is to at the least delay, but hopefully not have to have another surgery.  Keeping weight off, staying flexible, and core strength are all very important to this goal, and all of those items have improved with the TFS workouts.
I'd like to stay on the same path and continue to improve on the items listed above, and possibly drop 5-10 pounds to see if that relives any more pressure on my back also.  Overall I'm happy with the strength path I'm on currently.
I cannot say enough good things about Tulsa Fitness Systems and there are not enough thank you's to show my appreciation for what this facility and the staff has done for me. When I got engaged in November of 2016, I was not happy with my appearance or the way I was feeling; I was miserable. I knew something had to change! Since then, TFS has become so much more than a gym to me. They truly are my support and my team! My mom has been coming to TFS for over 5 years and working out every night with her means the world to me. I've never been one who hated to miss working out, I did it because I had to. Now, I absolutely hate missing a workout, not just for what it does for my body and mind, but because I'm held accountable by the amazing clients who have become friends and staff that have become family, that's a wonderful thing! While I am beyond thrilled with what TFS has done for my body and appearance, it's more than that. I'm healthier and happier than I've ever been!
"The best thing about Tulsa Fitness Systems is the variety of workouts and the great trainers who help you along the way. I started at TFS personal training with Jacob a year ago and he gave me the confidence to then move to small group, and eventually TEAM training. Clint, Pete, and Travis have also been very encouraging as I continue the journey toward better health. With a family history of strokes, arthritis, high triglycerides, poor nutritional choices and inactivity, I was determined to break the mold. There's a great book that helped too, "Younger Next Year" by Chris Crowley and Henry Lodge. It clearly explains it's entirely possible to be physically younger next year as you chronologically age, through regular fitness training. I'm living proof.
I've lost more than 40 pounds the last three years, (some before I arrived at TFS with better food choices) have decreased percent body fat by more than 5% and most importantly have just controlled triglycerides through exercise instead of pills. (They are within the normal range for the first time in 30 years). My resting heart rate is also much lower and within normal range since I started working out.  I am excited to continue to reduce my body fat percent and improve my fitness/cardio health while working out on all the new equipment that just arrived!
And I would add, if I can do this, anybody can. I turn 60 years old later this year!"
"A buddy of mine talked me into going to TFS about 4 years ago. I really enjoyed the workouts and with TFS being in the same building complex as my office I had no excuses on why I could not make it to the workouts. My goal when I started at TFS was to get into good enough shape to keep up with my daughter Ava who was only 6 at that time. This was an important goal for me because when I was a kid my dad could not do a lot of physical activities due to heart issues.
When I started at TFS, I was 260lbs and had no cardiovascular stamina to speak of. I would get winded just doing the warmups. That first month was brutal. I woke up most mornings hurting in places that I didn't even know I had muscles. I remember having to rolling out of bed sometimes after ab day because I could not sit up straight. With help from the entire TFS family I kept improving and pushed a little more each month. One day, I listened to a podcast about an ex-navy seal named David Goggins who decided to become an ultra-marathon runner. He said that most people give up at 40% and that our mind tricks us into thinking we can't do things when things get hard. He went on to say that our bodies can and will adapt to physical stress if you can push through the "I can't" or "that's impossible". After thinking about this for a while, I thought if there are people out there that can run a 100+ miles why am I telling myself that I can't run 1. It was at that point that I started to change my mind set. I decided to start pushing harder during each workout and after, I would run for as long as I could. I improved over time and made it to a mile. After a mile I pushed on and ran multiple 5k's and then eventually a 10k. My mindset now is if I tell myself "I don't want to do that or I can't do that", I make myself do it.
Thank you to the TFS coaches and TFS family for inspiring me to be better. The thing I love the most about TFS is that we are a family that motivates and cares for one another. With every little push we all gain momentum and that momentum is contagious." 
I've been a runner since college and had to give it up a few years ago due to arthritis in my hips and knees. A friend told me about Tulsa Fitness Systems so I tried it out and loved it! I love that it's challenging but modifiable, fun, and fuels my competitive side. I've gotten much stronger, much more fit, and leaner as my body fat has dropped as well. And I love the support and positive encouragement you always get from the staff!
"Tulsa Fitness Systems has been such a huge part of my life for the last eight years. Not only do you make amazing friends while there, you have a support team behind you at all times. I am now in my mid 30's & in the best shape I think I've ever been in in my life. I've always danced or done some type of exercise but I've never been as fit and trim as I am now with the help of TFS. I was thin in high school but definitely did not have the shape and definition of muscles that I do now. In college I gained quite a bit of weight and have battled to get that back off. I feel like my body has kind of been a yo-yo up-and-down with weight loss and weight gain but with the help of TFS I have been able to maintain my healthy weight and muscle definition. Not to mention I feel better than I ever have and actually feel comfortable in my own skin. Not that size really matters but I have dropped a couple of clothing sizes as well which is always a bonus! I think TFS provides a great support system that you don't get when you just go to a regular gym or try to work out on your own.  I Love the fact that the trainers hold you accountable and if you don't show up they are asking where you are.  The workouts change monthly so you are constantly working different muscles.  I like that so your body does not become complacent and it shows in the results!" 
"I've tried every type of workout system or plan and this is by far the best. Love the different workouts each week and the changes from month to month. You truly get a full body workout. Especially enjoy the people I've met and the great trainers at TFS. I was here from Oct 2014 until April 2016 and got in great shape but didn't work on my nutrition or diet. Started back in January and committed to not only working out harder than ever but making serious changes in my diet. So far, I have lost 23 pounds, 3 inches off my waist and feel better than ever. My resting heart rate has dropped 3 points during the last 2 months. I plan to continue working out and focusing more on my diet and nutrition. Clint has offered some great tips on foods to eat and other foods to stay away from. I still have several pounds to go before I reach my goal. Then I want to learn how to maintain. Just want to say thanks to Clint for continuing to keep in touch with me during my time away from TFS. He kept encouraging me to come back and I'm certainly glad I did." 
"I've been a member of Tulsa Fitness Systems for several years now and I love it. Clint and the TFS crew make coming to the gym an enjoyable experience. I'm not one for creating my own exercise regimen or exercising alone so this really fits for me. Even though I've been going to TFS for several years I never really gave weight loss all the effort it really takes, exercising AND eating right. This past year I decided to really give it that effort and I've seen the results. I've lost 30 pounds and 24 inches.
It also helps to have a goal to look towards. Two years ago, I went on a 10-day backpacking trip in California and it was pretty difficult for me. This year we decided to return for another 10-day trip to finish the trail, but I didn't want it to be like the last time. So, I trained harder and ate better which made for a much better experience. I have more trips planned so I'm going to stick with it. Thank you to everyone at TFS!"
I've been working out under Clint off and on for years–back when he held classes in the "Old Rock Gym" in Jenks, when he held Outdoor Boot Camps at 96th and Riverside… and even when he first opened TFS.  In fact, Clint volunteers at a summer camp with which I'm involved, working out with the kids and teaching them about fitness  We have a history, but I've never been very dedicated.  I knew his methods were effective, but I wasn't ready for a lifestyle change.
Then, a year ago January, I was feeling absolutely miserable with myself… fat and unhealthy and just gross…so I joined the 2016 new member challenge.  I figured I could hang on for six weeks and maybe make some progress.  A few days after the challenge began, my mother had emergency back surgery. Resulting complications meant she spent the next five months on the verge of death.  My workouts became the one stable part of my life–and the support and encouragement of staff members kept me sane through all the misery and confusion of that time.  There was no way I was going to drop out when the six weeks were up!
I have now lost about 25 pounds of flubber and (according to the InBody Test) have gained several pounds of muscle instead.  I do know I feel and look so much better than I did this time last year, although I'm not all the way "there" yet.  It's really, really nice to feel ready for anything–I didn't have to diet for the company Christmas party, or do extra workouts to prepare for a ski trip.  I like the me I am now.
TFS is fun because the workouts change a lot, yet they build upon each other, so I can really tell when I'm making progress.  The staff is terrific–they actually notice if I've been attending regularly (or not!), and they seem to care about me as more than just a "client."  They'll ask about my mom, or my kids… and they'll comment if I get new shoes or wear a funny shirt.   The rest of the people working out are friendly, too.  We don't necessarily know everybody's names, but we certainly recognize kindred spirits and we encourage each other.  I love the family atmosphere.
Goals?  This year I'm going to do as Clint says and focus on my diet more.  That plus my regular workouts should mean I can lose the last 20 pounds or so that is still hanging on.  Even if I don't, I'll still be happy knowing I'm healthy and strong and committed.  Thanks, TFS!
When I'm working out at TF I love the variety of workout sessions each week, and the fact that you are among a broad spectrum of individuals who are from all walks of life, ages and stages. I love the fact that a trainer is always nearby if you haven't figured out how the apparatus works or how you can maximize an exercise without going too far or not far enough.
Every time I work out at Tulsa Fitness Systems I feel energized for the rest of the day and have a sense of personal achievement when I stay consistent. I enjoy seeing familiar faces and feeling like we are all working towards healthy goals.
I am continually working to retain consistency with workouts and pushing myself a little further in what I am capable of doing. Having grown up with chronic health issues and I never thought I would ever see myself at this level of fitness – but there's always more I can work towards! Having had my first baby I've also been pleasantly surprised at how much working out again post pregnancy has helped me get rid of any excess weight post pregnancy weight! 
"I truly enjoy working out at Tulsa Fitness Systems! I know it sounds crazy, but I actually look forward to starting my morning here! I love how the workouts are flexible – the other clients are amazing (I have already made true friendships here), and of course, the staff and support are beyond amazing. I feel motivated by the trainers who always have a smile on their face and are eager to show you correct form and even make jokes and have FUN.
I was not an athlete in school, nor had a desire to do anything. However, after I had my fourth child, I noticed I did not want to continue on that path. I have finally accomplished getting into single digit size jeans, and no longer a large top! I need to have TFS in my life, I realize on the days I do not work out in the morning, even my mental capacity is not there! I can handle family, business and all the challenges that are thrown at me when I know I have already completed by 8 AM what most folks do not do in ONE single day! Don't get me wrong, I have fallen off the cart a few times!
I constantly hear Clint and Kara saying these two phrases: "you cannot out exercise a bad diet" and "a moment on the lips, a lifetime on the hips". Getting my diet under control has been probably the hardest part of the journey, but it is great to know the support is here.
The support of my fellow members and staff is next to none! Thanks TFS!!"
"My fitness journey started 4 years ago. After a health scare and tipping the scale at a whopping 285lbs, I decided "enough was enough". I'm a very competitive person, so my husband and I made a little wager that when (not if) we both lost 50lbs., we could book our first cruise and celebrate! Now, I thought – I can do this…Right? I was active when I was younger, piece of cake… Wrong! I remember my first workout like it was yesterday. It hurt. I wanted to give up. But for the first time, in a long time I didn't. I pushed through the pain and held myself accountable. It takes a village and thankfully I had a lot of support. I started seeing results. Not just on the scale, but in my clothes and noticing that I could keep up on walks, hikes and bike rides. I hit my 50lbs weight loss within 6 months. But did I stop? Heck No! I kept going. I STILL  keep going. 
Fast forward to now, I've lost 136lbs and 72 inches off my body! Wow, I literally used to carry another 6' 136lb person everyday. Never Again! 
That's where Tulsa Fitness Systems comes in to my journey! I started with TFS Family in February 2019, after my husband joined a year prior, and I haven't looked back. I was doing the same routine for 3 ½ years and was hesitant to change, but its been a  great change! The workouts keep me on track with my fitness goals (that's right I'm not done yet) and since they're always changing I don't feel complacent, as I am constantly challenging myself to push harder. The Staff and other clients have made me feel so welcome. Thank you for allowing me to join the TFS Family! 
Our journey's aren't easy. There are side tracks along the way aka Ice Cream, but we pick ourselves up and KEEP GOING! It's a marathon, not a sprint… The time is going to pass anyways!" Oh and in case you were wondering, We totally took the cruise! #TEAMKOSS 
"In order to continue my journey, I need a workout that is a challenge but doable. The workouts at TFS are constantly changing and are for all ages and skill levels. The coaches are always there to make sure your form is correct or to help with modifications, and ENCOURAGE!! Just when I get comfortable with the workouts, here comes Clint with new "Torture Toys"…and so continues the fitness journey!"
"Thank you for all you do for me and my family! Hard to believe I've been with Tulsa fitness for 5.5 years! Crazy how time flies! Tulsa Fitness Systems has definitely changed my life and my outlook on life! I love the workouts and support that I get from TFS. When I began my journey with TFS I was out of shape and not eating healthy at all! Once I began, I came 3-5 days a week and make healthy choices in my daily diet! I love that at TFS you get your weights and cardio in all on the same workout and hour! It works great for me! My energy level has drastically increased and if I miss workout I can tell the difference! I have lost so much weight and body fat but most importantly, I am super happy with myself! I will continue to work on my goals with TFS and am so thankful for all of the trainers! Thanks again to everyone at TFS! 
***A big side note is I get the opportunity to work out with both my daughters as well!" 
"A little over a year ago I signed up for the 14-day Kickstart Personal Training Experience.  I can remember the first few times at the gym, thinking to myself, what have I done, and always feeling like the nail.  Today, a little over a year later, there are days, I still feel like the nail, however there are more days that I feel like the hammer.
I feel that most of my success with the program at Tulsa Fitness Systems has come from the variety of workouts throughout the week.  The fast pace environment, not having to wait for equipment, knowledgeable staff, and coaches always making sure you are using proper technique, to avoid injury.  Tulsa Fitness Systems continues to invest in new equipment, which continues to add to the variety of workouts available.   
Recently, I purchased a My Zone Belt, which has added another element to my workout, I can see throughout my session, on the monitor, how hard I am working compared to others.  Always making me wonder, am I the Hammer or the Nail? 
My experience with Tulsa Fitness Systems is one I am grateful for.   Thanks to the great coaches for my success with the program."
"Thank You TFS! I have been blessed beyond words with my 2+ years at Tulsa Fitness Systems. The staff have provided challenging workouts while providing the guidance and support to continue seeing benefits physically, mentally and emotionally. Before coming to TFS, I was a run leader for a marathon training program, during this time I ran numerous marathons/ half marathons, even a 50 miler. That training prepared me physically and mentally to fight a tougher "marathon", which was cancer. We fought thru cancer 3 separate times over a 4-year period. We beat cancer all three times which came back in different spots after the 1st and 2nd time. I used the word "we" intentionally because no one battles cancer alone, my wife (Starlett), my family, my DomN8R running team, my friends, church, acquaintances are all part of "we". In March of 2019 we celebrated 2 years of being cancer free!
My journey at TFS started about 2 ½ years ago, I needed a workout that was motivating, structured and produced results. My marathon training had me in pretty good shape, but the TFS training is a completely different kind of "shape". The workouts are challenging and tough and I smile during every workout thankful that "we" have been blessed to have the desire and opportunity to workout. TFS renewed my motivation to work hard and turn that sweat into muscle; my motto had been "sweat is cancer leaving the body". So with me being in a constant state of DRIVEN, I decided to double up on the Saturday workouts (talking some others into it as well) forming the #club96 hashtag.
I have been blessed with so many things in my life but it is only with love, support, faith, encouragement and comradery that makes the fight of life worthwhile. A person will receive back everything they give, no matter what aspect of life they approach—Tulsa Fitness Systems is no exception." 
One of the best things for me at TFS is the structure. Having a planned system for the workouts helps me to focus on the task without thinking of what I would like to do. It is great having the workouts rotate every month so that routines do not become stale. I know that different workouts will come back around so that I can continue to work for improvement. Obviously, the staff is a big component as well. If there has been a staff member that is having a rough day, I've never noticed it. Positive energy has always been at the core every time I have come in to TFS. It makes a big impact regardless of the time of day I come in.
Some of the improvements I have noticed have been my energy. I feel more alert, positive and I recover quicker from injuries. I don't see the workouts as a impossibility, as I might have in the beginning. I am thrilled whenever I can perform a workout with out the need to use a modifier. As I told Clint the other day, we had a health assessment at our office. When asked to make a fist, so that the nurse could perform a blood draw, I was able to provide a vein without the nurse having to search for one. It is a little thing, but it still resonated with me that this a sample of the changes I have experienced.
I still have the goal to be able perform the workouts without the provided motivator. Even if I can not do this on all stations, it still provides me with a continuous goal. Not trying is the first step to accomplishing nothing.
I still want to do two sessions back to back.  Need to hydrate more for that. Anything that I can for me now, is a step that will benefit me in the future. I would rather spend a few hours a week with TFS than to have to have physical problems for a lifetime.
It has been over a year since I first started at TFS. I did not know what or even if I would see this through as far as I have. It has been a positive experience. My goal that I filled out last year was to make a better me. I am still on that path and getting closer every day.
Boom! Live long and prosper.
"I've done it all, spin, step, gyms, running, and even sky 180! Nothing has worked for me until now. I had stopped taking pictures with me in them which is sad when you have a family. My clothes didn't fit.  With TFS, I have lost 10 pounds, close to 10 inches and some body fat too! I love it because you can ask questions, get nutrition help or meals, get assessments and do challenges. The options and equipment is amazing. So many different workouts and options keeps it interesting. In reality, the workouts are pretty short which makes it doable also. I mean you can work really hard for 45 mins right? And you know when you are half way or almost done which is a great a mental tool. Another bonus, which I wasn't sure I would like is some workouts are both inside and outside. I really like my A/C when working out but this has actually been great, you are in fresh air, enjoying nature and getting fit. Thanks TFS for helping me reach fitness goals!"
I love being part of a fitness group that truly cares about your fitness level and goals.  I love the encouragement trainer's offer and help when needed.  I feel like I have made friends which is always a bonus.
I think my overall fitness level is good, I think more than noticing improvements, I think my working out keeps my fitness level in a good place rather than loosing fitness, which each year is a concern.
I think I need to work on my strength and balance while staying away from injuries.  My last shoulder injury kept me from working on my arms and I need to get back to that.  
There is nothing like celebrating 20 years of surviving Inflammatory Breast Cancer with a good workout and running races.  I think it is important to set a good example of living life to the fullest and the best way to achieve that is staying physically fit.
I have worked out in one form or another for the majority of my life.  The workouts always became boring and an effort to accomplish at some point.  I did everything from weight lifting to nautilus equipment to swimming to running to walking to aerobics to bike riding.  All of this was done in large gyms, small gyms, outdoors, home, and office with always having the same result of a short term burn-out.  TFS moved next door into my office complex.  I thought TFS would be very convenient for a change until my next "burn-out".  Well, that was 7 years ago and the burn-out has not happened.  Clint and Kara's ABC workout sets with a re-vamp of the sets every month has totally eliminated the boredom and the burn-out.  They, and the staff at TFS, are true professionals that know how to work all the muscle groups with cardio health in mind at the same time.  I have had back muscle spasms since I was 18 years old which required a visit to a Doctor's office about every 8 weeks for a manipulation.  I have been to my back Doctor only once in the last 7 years since finding TFS.  My back health alone has made TFS a blessing to me.  Getting into healthy shape, feeling good, and having fun doing it, has been a terrific bonus.  Thank you Clint & Kara and the TFS staff!!
First and foremost, we have been attending workouts A,B, and C at TFS weekly!  We have been running for the past 5 years or so, but have not seen results like this.  We attend TFS on M/W/F and run T/Th/Sat.  By adding the TFS workouts, we can tell our bodies have changed.  I was starting to think, "Well, I'm in my 40's.  Losing weight is nearly impossible for me now."  But TFS has been the missing link.  At the end of the 30 day challenge, Jeff had lost about 14 pounds.  I had lost about 7.  Since the challenge ended, I have lost about 4 more pounds.  I have more to go, but am happy with the results so far!
We have also stopped eating out so much and are grilling and cooking meals that have fewer carbs.  We've cut down on sugar consumption and portion sizes.
We enjoy doing this as a team.  It's a healthy activity we can do together.  When I'm stressed out, all I want to do is sit on the couch and turn off my mind by watching TV.  Jeff has a lot of self-discipline and encourages me to get up and go workout – whether I want to or not.  It's a great feeling to complete a challenging workout, to see friendly faces, to hear encouraging comments from trainers, and to actually see and feel results physically.  It's been a very positive experience for us.
I've always tried to incorporate some form of exercise into my schedule to reduce stress and maintain a healthy weight, but last year my small business grew and to keep pace with my client's deadlines; I started spending more time working and less time working out. By the end of the year my business was booming, but I was a mess. I had no energy, little muscle mass and had gained 6 pounds – just enough to make my clothes too tight! I knew that I needed to adjust my priorities and commit to exercising regularly before my weight got out of control. After considerable research, I joined Tulsa Fitness Systems (TFS) and started attending classes three times per week. At first I struggled to complete the routine, but as I became stronger and more aerobically fit, I began to look forward to exercising. TFS is unlike any other program that I've tried before. The workouts, which change every month, are always challenging, but fun and they are carefully planned and tested in advance – not thrown together the day before class. The facility is kept impeccably clean, and the exercise equipment is state of the art. I love using equipment that I've never tried before and learning new ways to improve my strength, flexibility and balance while also burning fat. In addition to the workout program, TFS hosts nutrition seminars, fitness-related lectures and schedules assessments to help you track your fitness progress against your goals.
This year I'm six pounds lighter, have better balance and a very strong core. And although my business is still very busy, I have more than enough energy to get the work done! For everyone who wants to get fit, feel great and have fun, I recommend Tulsa Fitness Systems.
It is December 2011, I am a working mom with two girls 4 and 1 and have yet again failed to meet my goal of getting on the treadmill at our house 3 times a week in fact I'm pretty sure I only got on once that week for 20 minutes before it was time to get the girls to bed. We had spent time and money to create a work out room for my husband and I to utilize and it was being wasted. My husband has always been good about making time to work out and I would always work around it. The problem was I never allowed myself to make that same request. I found myself feeling tired, weak both physically and mentally, and continuing to come up with excuses to not work out. Most of those excuses were me feeling like I needed to spend time doing things for my family and not for myself.
I was an athlete and played soccer for many years with collegiate opportunities.
I was a strong confident woman before I had kids.
What happened to me?
So this is where my change begins…..
It occurred to me after a week of pondering that question "What happened to me?" The answer was a simple one! It was a choice. I had to choose to make working out a priority. I had to choose to make my health and well-being a priority. I had to choose to say out loud to my family this is important to me will you work with me to make this a reality. I told my husband for 2011 Christmas all I wanted was a year membership to Tulsa Fitness Systems and that I was going 3 days a week and we would just have to figure out a way to work around it.
I remember going in on a Sunday for a rolling demonstration and an introduction to what class would be like. Just the warm up made me tired, but I was determined. Working out at TFS made me feel strong again mentally and physically. I so badly had wanted to be a strong confident woman for my two girls and I finally was feeling like I was on my way to being the role model I wanted to be for them. I wanted my girls to know you can work full time, be a mom, and find time to exercise all you have to do is make the choice!
My husband was so excited about my results in the first 3 months that he decided to join. Since then 7 of our friends have joined the TFS family because of our results. I have been with TFS for over 3 years now. I come consistently 3 times a week and always work hard. I try to be 1% better every day. My determination has not wavered. I have made a lifestyle change, my results are slow and steady, but I am not here for a sprint to losing a lot of weight. Instead I am here to continue to be healthy and make good choices and reap the benefits of the choice I made 3 years ago so that I can be the strong, confident, determined, working mom that I want to be for me!
Thank you to my TFS trainers for all the hard work you put into training us and thank you for the opportunity to share my story!